Your NZ Registered Electrician in Wanaka
Give us a call for practical advice and stress-free solutions for all your electrical work.
Residential, Commercial & Rural
Electrical Services
A few of our projects
Electrical work, LED lighting and some pretty good-looking switchboards.
Meet Rob
Electrician Wanaka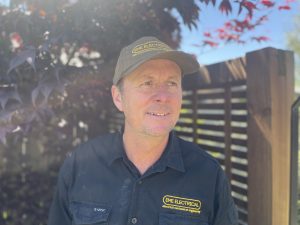 A few testimonials
From happy customers
Matt F.
I couldn't recommend a more reliable sparky. Rob has completed all the electrical work on our new build and was exceptional to deal with. He has great practical knowledge and always offered great advice. Highly recommended.
Bridget M.
Rob has been a life saver - a fantastic electrician, and always on hand when you need him. We've had a relatively complex new build, as well as maintenance on an existing property and Rob has been wonderful at solving every problem our properties have thrown at him!
T.V
Nice guy good service.